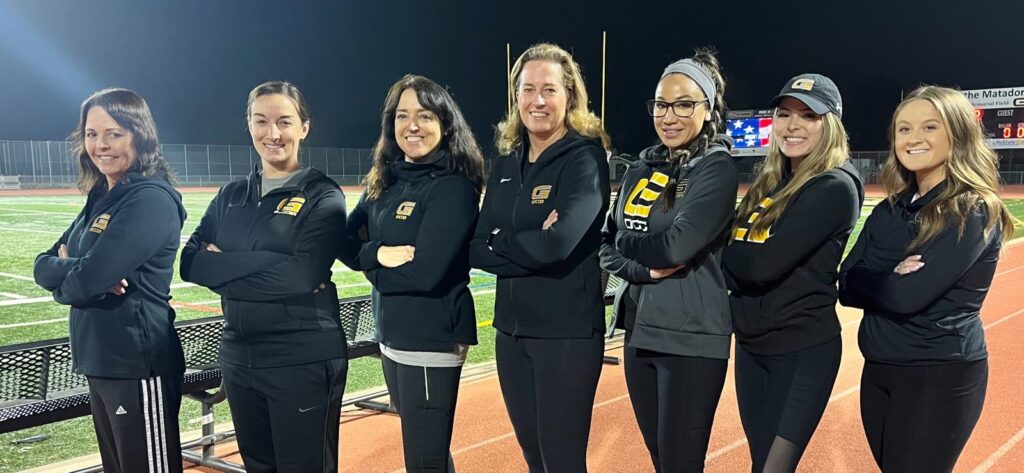 Posted On: 01/7/22 9:05 AM
The next time you are at a soccer match, any soccer match at any level, take a look at the home team's touchline. Then look at the visiting team's touchline.
What you will find missing is women in coaching positions. Coaches for male teams, be it high school, club, or beyond are almost exclusively men. Coaches for female teams, well, you'll see quite a few men there as well.
Granada High School (Calif.) girls head coach Tessie Wagner-Pease is doing what she can to put an end to that dynamic. The Matadors have an all-female coaching staff, from varsity down to freshman.
"It feels great to have an all-female staff coaching young women," Wagner-Pease said. "Many of them have never had female coaches before, and even one of our new young frosh coaches said that she never had a female coach playing through her young competitive U18 years."
The Matadors staff consists of head varsity coach Wagner-Pease, assistant Amanda Cleveland, assistant/keepers coach Carolyn Sanchez at the varsity level, Kim Habiger is the head coach for the JV team and is assisted by Tegan Tinoco while the freshman team is led by co-head coaches Mia Volpatti and Brianna Marquez.
These seven