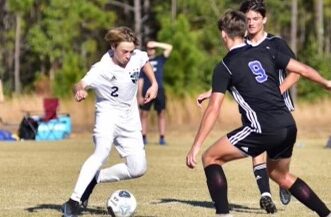 Posted On: 01/7/22 3:52 PM
Since the 2007-2008 school year, the I10-I20 Blast event has been a measuring stick for teams across the state of Mississippi, and this year will be no different. Some of the top state contenders will be participating Friday, Jan. 7, and Saturday, Jan. 8, in this event at the Gulfport Sportsplex in Gulfport, Miss. Regionally ranked Biloxi highlights the boys team participants. Biloxi is 13-1-1 with its only loss coming to an out-of-state opponent.
This year's boys showcase will provide some top talent in the state. Some notable players that should raise eyebrows are Gulfport senior striker Denim Lombard (Gulf Coast United 04/Port City U19) who is a major threat up top. In addition, you can look for special things from the combination play of Biloxi seniors Aden Smith and Naji Blackwell. Also, keep an eye on Pearl River Community College commit Luke Hopkins of Clinton.
BOYS PLAYERS TO WATCH
(Position, Name, School, Grad Year)
CM Michael Baty, St. Patrick Catholic, 2025
CM Thomas Biggs, St. Patrick Catholic, 2022
RB Wyatt Bilbo, Bay St. Louis, 2022
F Najah Blackwell, Biloxi, 2022
F Francisco Cruz, Southaven, 2022
CM Fisher Decamp, Bay St. Louis, 2022
D Daxx Dodson, Gulfport, 2022
CM/F Price