Santa Rosa is more than just a beautiful town that is a beautiful 90-minute drive from San Francisco. Nestled in the heart of Sonoma County wine country, this city has thriving soccer clubs, several successful high school soccer programs, and a lot of talent. Some known and recruited, and some unknown.
Brian Chavez, Montgomery, Senior, Forward
Chavez has been the most consistent player for the Vikings, featuring in all of their matches so far. He is a player with a big motor that does not quit and plays with as much passion as he does joy. A three-year varsity player, Chavez brings experience to help the younger players.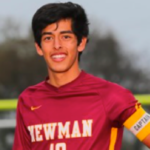 Julian Cortina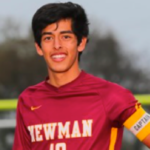 Julian Cortina M CA , Cardinal Newman, Senior, Forward/Midfielder
Cortina is a versatile player who has played varsity for four years for the Cardinals. He can play anywhere on the pitch that he is needed. He led the team in assists as a sophomore when CN reached the state playoffs. He has been an all-league player in the past and looks to be on his way again.
Darius Cuenca, Montgomery, Senior, Central Defender
The rock in the back for the Vikings, he has been a solid contributor since he was a sophomore filling a utility role. He gained valuable experience that year playing against very good players older than him, and now that he is getting healthy from some injuries that plagued him this Summer and Fall, he is leading the way on defense.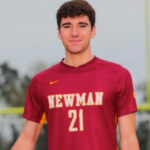 Gianluca Dimauro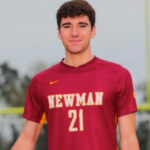 Gianluca Dimauro D CA , Cardinal Newman, Senior, Defender/Midfielder
Dimauro is quite the player and quite the young man. He has a 4.25 GPA, has been a four-year captain with Santa Rosa United, and was an All-Elite Clubs national League NorCal Conference first-team selection in 2021. He has twice been invited to the USNT ID camp. He transferred from Petaluma as a junior, and between the two schools is a four-year varsity player. In his first three years, he has scored 16 goals and tallied 20 assists. He has committed to Cal Poly.
Alex Dipman, Maria Carrillo, Senior, Central Defender
Dipman is not just a center back, having played central midfield and playing forward for the Pumas. He is a do-it-all player for them. Dipman is a unique athlete who actually also plays for the varsity basketball team, doing his best to split time between the two. When he is with the soccer team, MC is better for it. He is an athletic player who is strong in the air and is good with the ball at his feet
Jerardo Herrera, Montgomery, Senior, Midfielder
Herrera excels on both sides of the ball and is the lynchpin of the Vikings' midfield. He is one of those midfielders who does the dirty work, but when it's all said and done, loves going forward. He is the emotional leader of a team that will go as far as Herrera can take them.
Evan Lepe, Maria Carrillo, Senior, Striker
Lepe lets his actions do the talking. He is a leader in that he has a tremendous work rate. He came to MC as a junior and has been a two-year starter. He's not only effort, however, as he is a very skilled player up top for the Pumas. He can take players on 1v1, he can use his speed to make timely runs to get free or he can hold the ball and help build up play. Lepe, a captain, is highly respected by his teammates.
Johan Martinez Johan Martinez F CA , Montgomery, Senior, Midfielder
Martinez has been a pleasant surprise for the Vikings. He transferred in from Piner High, and did not play there for the last two years, but has shown up at Montgomery and made an impact.
Drayden Ponte Drayden Ponte M CA , Montgomery, Junior, Forward
Ponte is the key to the Vikings attack. He is a player that can score and create in bunches when he is on. It can be very scary for opposing defenses. He is a quality player in that he can attract the attention of the defense, which allows him to create for others.
Jude Stone Jude Stone M State CA , Cardinal Newman, Freshman, Midfielder
Stone is an impact freshman who has played for nine years at Santa Rosa United. He has been called up to two US National Team training centers, played with the Real Salt Lake Academy at the LA Galaxy Cup, and was an All Elite Clubs National League NorCal Conference first-team selection this past club season. He is a 4.0 student and has a bright future with CN.
Adrian Valencia Adrian Valencia D CA , Maria Carrillo, Senior, Central Defender
A three-year varsity starter and captain, Valencia is the guy you want anchoring your defense. He is an incredibly strong defender, who will mark and lockdown the opposing team's best player. He is an intelligent player, who shows incredible quality on the ball when in possession. He has a high soccer IQ, showing an understanding of the game as he is always in the right place or positioned correctly defensively.