Community, camaraderie. These are words that you will hear a lot when you talk to somebody about the soccer community in Fresno, or in the Valley as they call the area. They certainly are words that Fresno Central High coach Eli Gallegos used a lot to describe his team and the area.
"The community in the Valley is so close and so tight knit," Gallegos said. "Because it's like this, everyone knows each other, everyone plays each other and it's very competitive with a lot of pride and a lot of mutual respect."
Gallegos, who was a co-head coach a year ago, is now in his first year at the helm as the head coach. And he has something brewing in Fresno. The Grizzlies moved to 12-1-1 after a 2-0 win over Clovis on Tuesday, Jan. 11, and entered that week ranked No. 5 in Northern California according to PrepSoccer's most recent rankings. They are also ranked No. 43 in the entire nation.
"The biggest thing that stands out with this team is the camaraderie," Gallegos said. "They are close, and the captains do things like reaching out to the players if they know somebody is having a hard time. They don't need to be asked to do it."
Gallegos also noted that the team has bought in this season and is working very hard to achieve its goals. It is one step at a time, but the Grizzlies feel that winning a Central Section Division I crown, which would be their fourth in five years, is within reach and then would love to make some noise in the NorCal playoffs.
"If we get to that point, it will be about putting our best foot forward," Gallegos said. "We have work ethic and they put a lot of emphasis on soccer in this community. This is their chance to represent themselves and the Valley."
Central is not the only highly regarded team in the Valley as Sanger entered the week at 9-2-1 and ranked just one spot behind Central in the PrepSoccer NorCal rankings. Meanwhile, Clovis East is in the top 15 as well entering the week at No. 13 also with a 9-2-1 record.
All three teams boast players worth watching, and here are five key players in the Fresno Valley to watch for.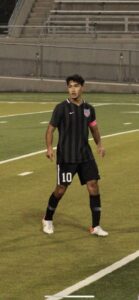 Alan Gutierrez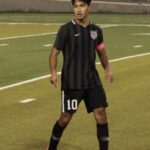 Alan Gutierrez M CA , Central, Senior, Attacking Midfielder
The standard for midfield play and getting forward in the Valley, Gutierrez is a true two-footed player. He is a player that holds himself to a high standard but is very humble. He would never point to himself as the best player on the team, but he works as if he is and leads by example. He's a workhorse who is technically and tactically incredible and he is a very unselfish player. Gutierrez spent his junior season playing for the Sac Republic Academy.
Andrew Huerta, Clovis East, Senior, Striker
Entering the week Huerta had 16 goals in 13 games. He is a true goal scorer and a disruptive force for East. You have to keep close tabs on him and you cannot let your guard down against him or he will make you pay.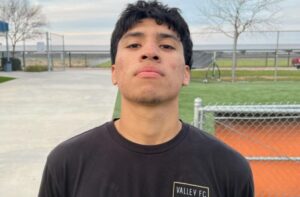 Chris Meza, Central, Senior, Striker
Meza has been a varsity player for three years and is the Grizzlies leading scorer. He has a nose for goal as his nickname is tiburon, which means shark in Spanish. He's constantly stalking and if you let up in the slightest he will make you pay in the final third. He puts himself in good positions all the time to be a constant threat.
Isaiah Villalobos, Sanger, Junior, Striker
Villalobos is a very smart player who reads the game very well and shows great timing in making runs. He puts himself in very good positions to be a threat, he is fast, a good finisher and very calm and collected on the ball.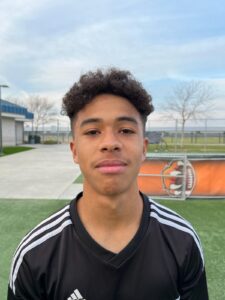 Jacob Walker, Central, Sophomore, Outside Defender
Walker plays on the left side but can play all over the back line as he is a versatile and dynamic player. His brother, Caleb, played four years at Central and the two were able to play together last season. Jacob is a hard worker with good speed, good balance, and very good technical ability. On top of that, he has a high soccer IQ.