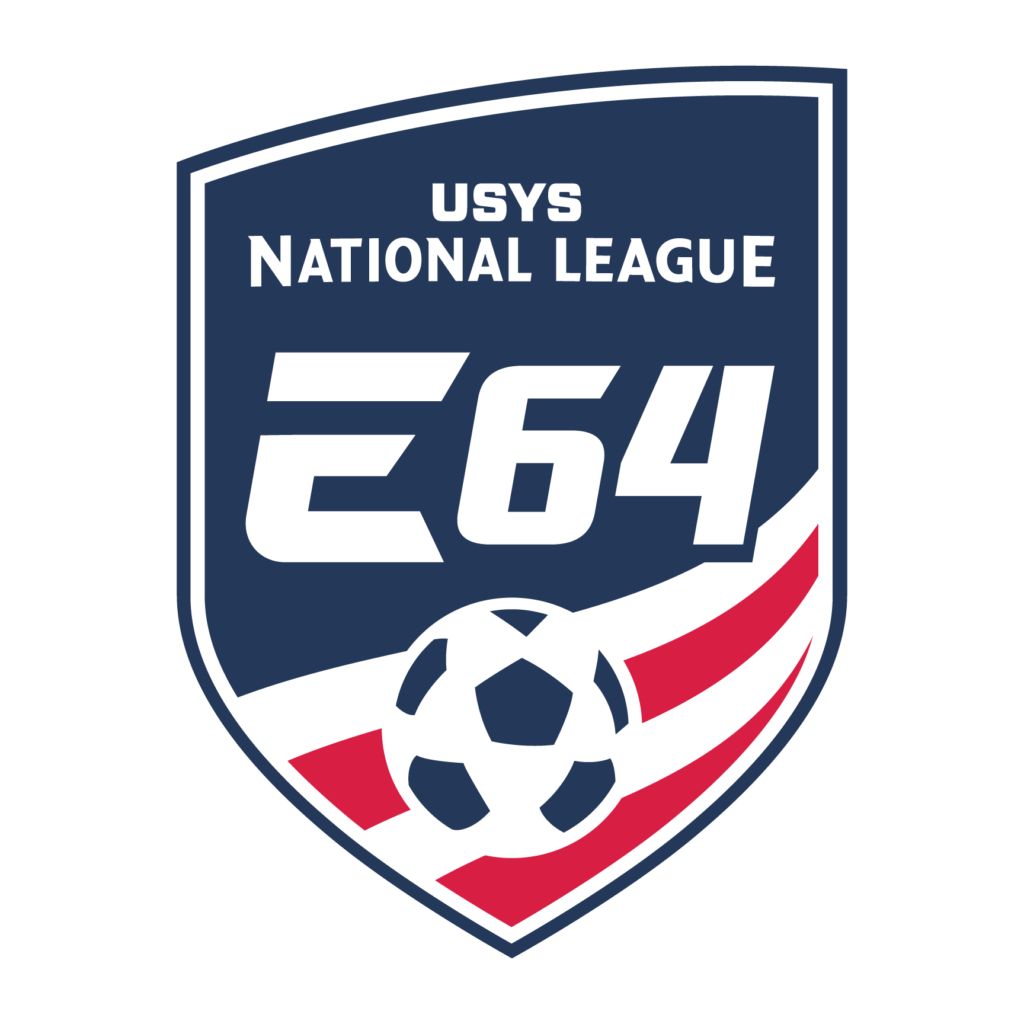 Posted On: 01/20/22 3:20 AM
In another of the never-ending moves of reshaping and complicating the youth soccer landscape, US Youth Soccer announced Thursday the launch of the National League Elite 64, which will debut this fall.
A US Youth Soccer press release regarding the new competition highlights the following items:
E64 will have six age groups (13U, 14U, 15U, 16U, 17U, and 18/19U), featuring year-round competition for the top 64 boys clubs and top 64 girls clubs in the country. The 64 clubs in each gender will be geographically positioned into eight groups of eight clubs, providing an annual competition calendar that includes:
A minimum of 14 league games over a 10-month season, with a schedule created to aid a player's periodization and involvement in high school soccer.
The Elite 64 Finals and Showcase. All teams attend, and top regular-season finishers compete in championship brackets, with winners in select age groups advancing to the USYS Champions Cup.
Up to three national showcases taking place alongside National League P.R.O.
The ability to advance to the USYS Champions Cup, where Elite 64 Finals winners in the 14U-17U age groups can compete for an international title against other domestic and international champions.
The option to play in the USYS National Championship Series via entry into their respective USYS State Cup.
The team application process is underway, and there was no announcement of which clubs might be involved, at this point.
The press release also stated:
Elite 64 will represent the elite club-based performance tier for the USYS National League — providing clubs with roster flexibility and ease of player movement between Elite 64 and existing National League competitions — the National League Conferences and National League P.R.O. The addition of Elite 64 adds to an already storied history of the National League, which — while featuring primarily team-based competition — has featured top American players such as Morgan Gautrat (née Brian), Daryl Dike, Jeremy Ebobisse, Rose Lavelle, Samantha Mewis, Jordan Morris, Emily Sonnett and Walker Zimmerman.
Elite 64 clubs will benefit from quantitative performance analysis provided by new USYS partner STATSports and its wearable tracking technology. Additionally, ProScore — an existing partner of the USYS National League — will continue to provide qualitative performance analysis for Elite 64 clubs that, combined with STATSports, will give players access to complete performance assessments that allow them to track progress over time.
"One of US Youth Soccer's goals is to provide a home for every type of player who wishes to be involved in our great game. With the introduction of USYS National League Elite 64, we have further broadened our range of offerings with a high-end elite performance tier — giving clubs one association and development pathway that can accommodate everyone from their top-level athletes with professional aspirations to the players at the grassroots level," said Skip Gilbert, CEO of USYS. "Elite 64 will enhance our ability to grow soccer in this country and promote lifelong involvement in the game — whether that's continuing on as a college or professional player, moving into the coaching or refereeing realm, remaining a lifelong fan, or one of the many ways to stay involved."