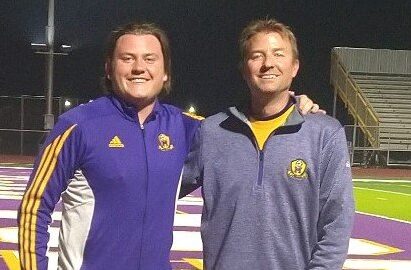 Posted On: 01/11/22 11:47 AM
Another week, another No. 1 in FAB 50 soccer. In fact, two new No. 1s!
Torrey Pines (Calif.) moves into the boys top spot after last week's No. 1 and 2 teams, both from Texas, suffered defeats during season kick-off events. El Paso Eastlake (Texas) moves to No. 2, marking the highest-ever ranking for an El Paso-area team in the 23-year history of FAB 50 national rankings.
In girls soccer, Prosper (Texas) moves up to No. 1 after former top-ranked Flower Mound (Texas) stumbled to a tie and loss at the National Elite Prep Showcase. The loss, however, was not much of a surprise since it was a 1-0 contest with current FAB 50 No. 9 Ursuline Academy (Texas).
While the Texas rankings get sorted out, results last week also benefited Arizona boys and Mississippi teams. Brophy Prep (Ariz.), which was ranked No. 6 in the state, won a bracket of the North Texas Elite Showcase, which vaulted a number of Arizona teams higher in the national picture. Meanwhile, in Mississippi, the state's No. 4 boys team knocked off Louisiana's No. 1, which happened just a few weeks after Mississippi's girls No. 1 handled Louisiana's girls No. 1 team.
VIEW THE COMPLETE WINTER FAB 50s — FALL BOYS | FALL GIRLS
BOYS REGIONAL RANKINGS
Florida-North | Florida-South | Southeast | North Texas | South Texas | California-North | California-South | West
GIRLS REGIONAL RANKINGS
Florida-North | Florida-South | Southeast | North Texas | South Texas | California-North | California-South | West