As the 2022-2023 high school season approaches, there are some names that you may not know right now that you will know by the end of the winter season. Northern California, traditionally a hotbed of talent, offers even more talent than meets the eye as there are many underrated, and unknown players in the area. Here are six players to keep an eye on:
Jack Alcalay, Campolindo, Senior, Central Defender/Center Forward
Alcalay is a very dynamic and versatile player who can play up top or in the back. He is a very quick player, so he can use his speed to beat defenders, or to stay with attacking players. He is fast and explosive, and what's more is that he is a fantastic leader, which will help Campolindo his senior year.
Layla Armas, California, Junior, Keeper
Armas is a natural leader, something that is very important to have in your player between the posts. She lifts her teammates, she celebrates their achievements, and inspires them to compete. She is a fearless competitor, loving to compete no matter what it is, she works hard at practice and during games. When the lights go on, she is a fantastic shot stopper. She has been first-team All-EBAL as a freshman and a sophomore.
Gabriel Baruzzi, Albany, Senior, Attacking Midfielder
Baruzzi is very technically proficient and tactically aware when on the pitch and is driven to improve and to help his teammates improve. He works hard on both sides of the ball, either moving forward or tracking back and is a leader, both with his actions and with his communication.
Sean Mungunshagai, Campolindo, Sophomore, Central Midfielder
Mungunshagai is only a sophomore but is a very big, strong player, especially for his age. He is a very technical midfielder, good with the ball, but also very good at winning 50/50 balls in the air. He is going to be a top player for Campolindo and in the Diablo Athletic League for the next three years.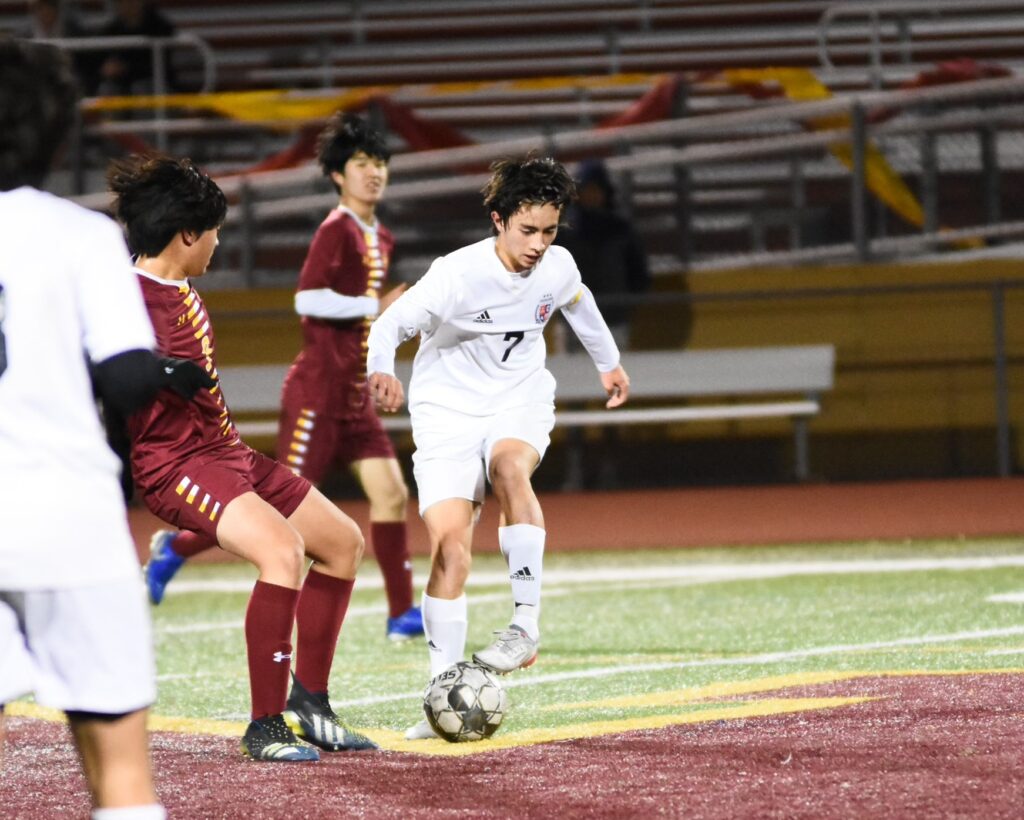 Luc Narido, Campolindo, Sophomore, Keeper
Narido is a very talented player, but he really makes an impact with how passionate he is about the game. He is very, very committed to the sport and committed to improving. As a keeper he has great hands, can really stop shots and is also very good with his feet and can help build out of the back.
Luke Olsen, Campolindo, Senior, Central Midfielder
Any time somebody says you play like Gavi, the star Barcelona player, that is high praise. Olsen is a Gavi-type player who can play anywhere in the central midfield. He can play defensive midfield and attacking midfield on top of his natural position of central midfield. He is a player who is extremely confident and technical.